WATCH: Taylor Swift Superfan Storms Stage At London Concert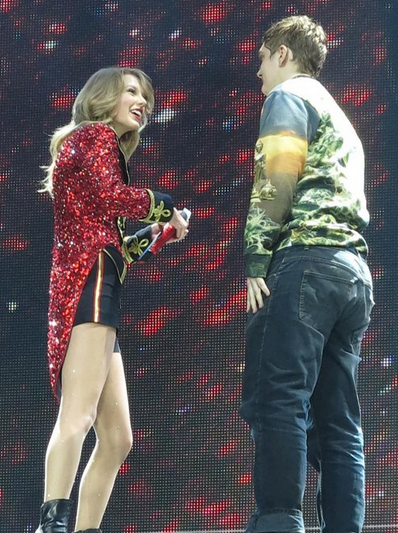 A Taylor Swift superfan gave fans a bit of a scare after rushing the stage during the singer's London concert on Saturday.
Photos from her performance at the O2 Arena show an older male fan standing onstage with a stunned but smiling Taylor. The "Daily Mail" reports the man bypassed security, jumped onto the stage platform and handed the star a note before guards dragged him off the stage. Concertgoers told the paper the incident took place just before Taylor's last song of the night. Some audience members apparently thought the fan was a backup dancer, but realized otherwise when he stumbled while running up the stairs. The Saturday concert also featured appearances from other more welcome guests. Taylor's North American "Red" tour companion Ed Sheeran joined her onstage for a song. The tour has booked an impressive five total nights at the London arena.