WATCH: One Direction's Liam Payne Covers Oasis' 'Wonderwall'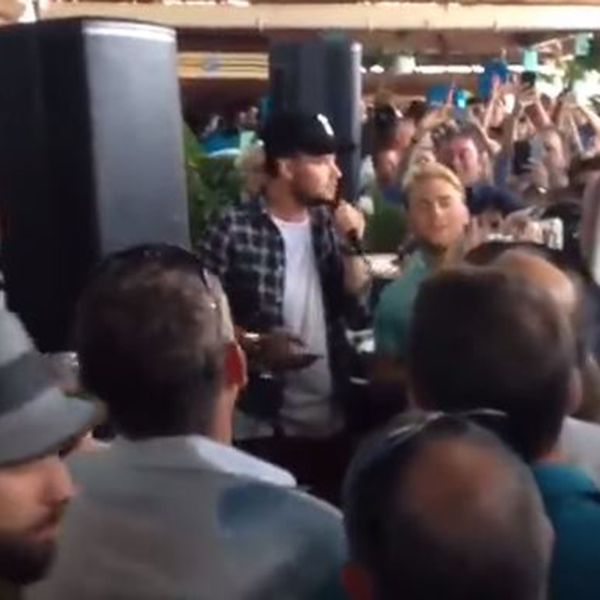 Liam Payne singing Wonderwall in Monaco
Despite former Oasis front man Noel Gallagher's repeated comments about One Direction, their fans, and Zayn Malik, Liam Payne is continuing to show love for the band. While on vacation in Monaco, he sang Oasis' "Wonderwall."
Liam serenaded a small crowd as someone on an acoustic guitar played the song for him, and he even invited everyone to sing along.
As you'll recall, Noel has made several comments regarding Zayn Malik's departure from One Direction, calling him a "f***ing idiot" in a Rolling Stone interview. And just recently he said during a Periscope Q&A with iHeartRadio that his decision to leave the band was hasty. He also had a few choice words for all the Directioners of the world.