Watch Olympian Matt Mortensen's 80 MPH Luge Video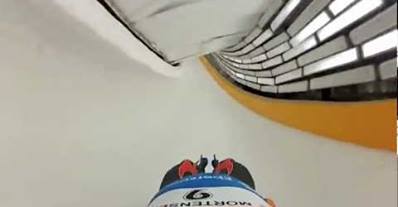 Have you ever wondered what it would be like to be an Olympic luger?
American luger Matt Mortensen strapped a POV camera to his head in Sochi, Russia and made a run on the track. Check out the video below! Watch as he reaches speeds of up to 80mph!
POV Doubles Luge in Sochi, Russia.