WATCH: Nicki Minaj releases music video for 'Pills N Potions'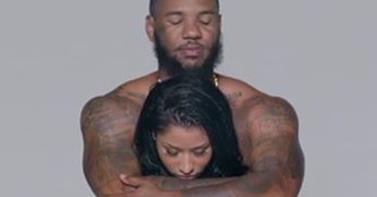 Nicki Minaj has finally unveiled the music video to her latest single "Pills N Potions."
As shown in the quick preview she shared last week, the video features rapper The Game as her love interest. And going along with her cover art, the clip also shows a few bunny references, including Nicki with some bunny ears, a bunny PEZ dispenser, and a photo of a bunny drumming to the beat of the song - not to mention some very furry fashion choices!
There are plenty of pills and potions also. Check it out below:
Nicki Minaj - Pills N Potions (Official)