WATCH: Meghan Trainor, Jimmy Fallon & The Roots Perform 'All About That Bass'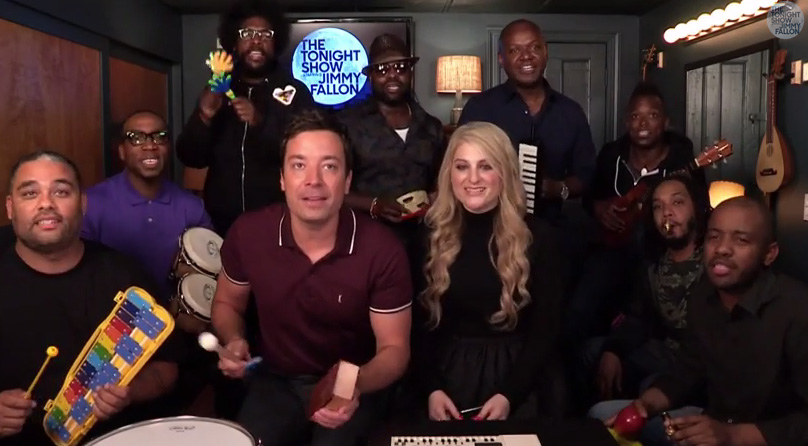 WATCH: Meghan Trainor, Jimmy Fallon & The Roots Perform 'All About That Bass' with Classroom Instruments
Meghan Trainor's new jam "All About That Bass" is so catchy and has a great message, so we were stoked to see that Jimmy Fallon has discovered her and had her on his show last night!
Meghan teamed up with Jimmy and The Roots to perform her hit with classroom instruments, and the result is awesome! Check it out below.
Jimmy Fallon, Meghan Trainor & The Roots Sing "All About That Bass" (w/ Classroom Instruments)
Watch Meghan's video for "All About That Bass" below.