WATCH: Lil Wayne's Daughter Drops Her First Music Video!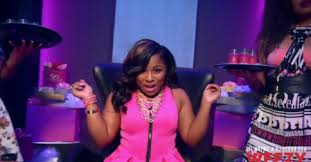 Last year Weezy himself announced his daughter was newly signed to Young Money. Now it looks like her first music video has dropped. He revealed his daughter, Reginae Carter, single on 'Weezy Wednesday.' What do you think of the video? See it for yourself it starts at 2:27… WATCH BELOW!
<iframe width="560" height="315" src="//www.youtube.com/embed/zA6lnvkWI7c" frameborder="0" allowfullscreen></iframe>
Weezy Wednesday - Ep 19 - Premiere of Reginae Carter's "Mind Goin' Crazy"