WATCH: Leonardo DiCaprio Dances Crazy at Coachella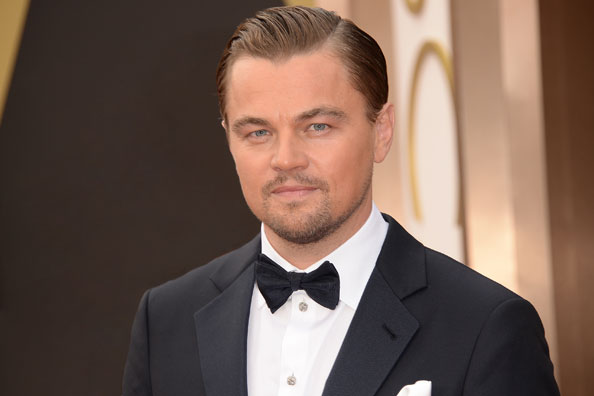 Leonardo DiCaprio may be an incredible actor, but his dancing skills look like they could use some work.
Along with many other celebs, the 39-year old Oscar nominee made his way out to Indio, California this past weekend for the annual Coachella Music Festival. Performers ranged from Outkast to Lorde, however, while watching MGMT's set on Saturday, the actor lost himself in the music.
Is This Leonardo DiCaprio Dancing At Coachella
From high kicks to air punching, Leo was uninhibited during the electronic music set. Unbeknownst to Leo, a fan took a video of the actor dancing like a teenage raver.
A fan tweeted a photo of bandana-clad Leo, along with two other friends while at the festival.
Leonardo DiCaprio at Coachella 11-12.04.2014 + Video #LeonardoDiCaprio dancing #Coachella2014 http://t.co/GB0C5LKOEM pic.twitter.com/nkK01PBwoz

— Roboshayka (@Roboshayka) April 13, 2014
Who knew the actor had these moves? Leo told Ellen DeGeneres in 2013, "I used to be a pop-locker when I was in elementary school. It's actually one of the reasons why I didn't get an agent, because I auditioned and I had a punk rock haircut and I danced like a little street dancer, and they rejected me."
Watch Leo's interview with Ellen below!