WATCH: Kim Kardashian & Jimmy Kimmel Compete In Diaper Changing Contest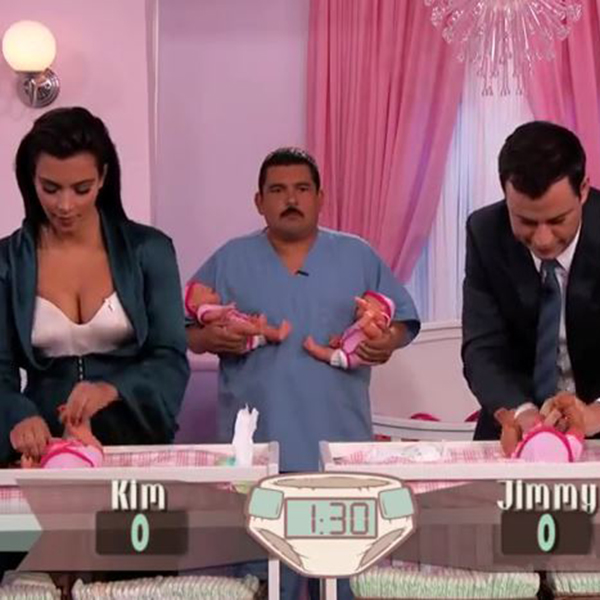 Kim Kardashian was on "Jimmy Kimmel Live" on Monday, and the two competed against each other in a diaper changing contest.
The reality star, of course, gave birth to daughter North a year ago, and Kimmel and his wife Molly McNearney welcomed their little girl Jane in July.
Basically, they each had to clean and change as many baby dolls as possible in 90 seconds.
Kim Kardashian vs. Jimmy Kimmel - Diaper Changing Contest