WATCH: Kid Rapper MattyB's Video Tribute To 'Awesome' Sister Goes Viral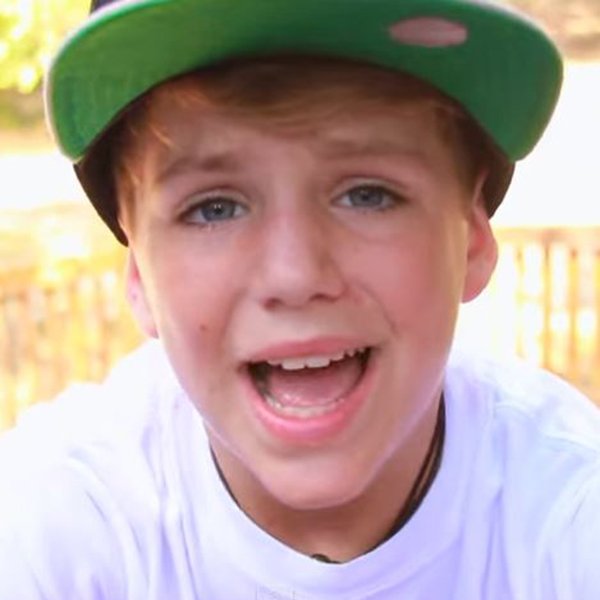 An 11-year-old kid rapper has paid tribute to his "awesome" little sister, who has Down Syndrome, in a music video that has gone viral.
And it's a tearjerker.
MattyB has already got a big online fan base but it's his cover of Cyndi Lauper's 'True Colors' that has racked up more than 3.8 million views (at the time of writing this post).
It's all because of his eight-year-old sister Sarah Grace who stars in the video.
The video centers on the little girl who was born with Down Syndrome. According to the plot she initially tries to play with some of the other children in their neighborhood, just outside Atlanta, Georgia in the U.S.
But she is rejected and goes home alone.
MattyB – whose real name is Matt Morris – spoke to ABC News about his remarkable video.
He said:
"She's an awesome sister…
"Sarah is just like any other normal kid. She likes baseball a lot."
At this point in the interview Sarah – who is a little cutie – adds:
"I can do baseball, or ballet or I like to dance. I do hip-hop and I play soccer and I do batting and I always play goalie."
That's what MattyB sought to show in the video – that his sister is just like everyone else.
He said:
"Some people at school might pick on her for her needs, but I don't think anybody should be bullied because of what they have."
MattyB told ABC News exactly what he wants his fans to learn when they watch the video.
He said:
"I hope they learn they can do anything – if they have special needs like Sarah.
"If they work at it, anything can become real and they can do anything."
Check out MattyB's video below and make sure you grab some tissues. You're gonna need them!
Cyndi Lauper - True Colors (MattyBRaps Cover ft Olivia Kay)