WATCH: Jimmy Fallon imagines Beatles pushing social media in 1964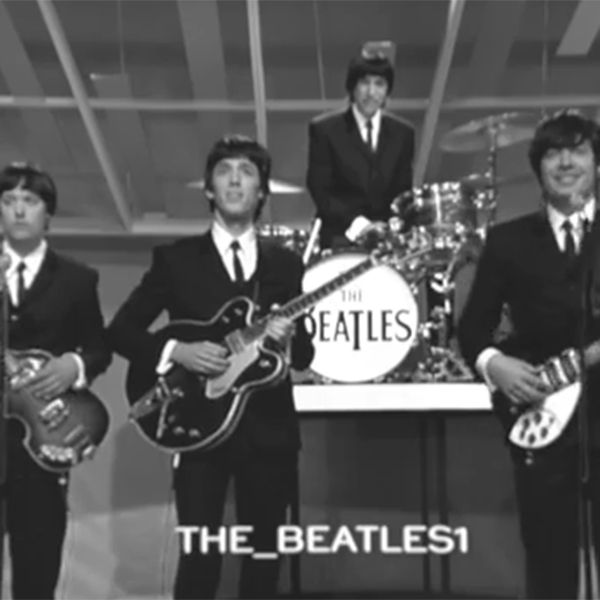 It turns out the Beatles were even moreahead of their time than we thought.
On Monday's "Tonight Show," Jimmy Fallon showed "never-before-seen" faux footage of the iconic band talking to the audience after their 1964 appearance on "The Ed Sullivan Show."
With Fallon playing John Lennon and Fred Armisen portraying Ringo Starr, the Beatles encouraged everyone to check them out on Twitter… and Facebook… and Vine… and Instagram… and, well, it's very amusing.
Check out the video below!
The Beatles Were Ahead of Their Time (Jimmy Fallon & Fred Armisen)