WATCH: James Franco on teenage girl scandal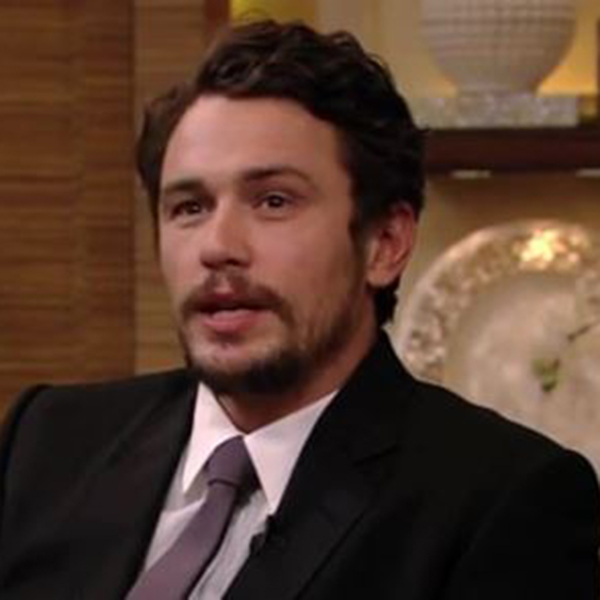 James Franco addressed his apparent attempt to hook up with a teenage girl during a Friday appearance on "Live! With Kelly and Michael."
WATCH VIDEO BELOW
As Gossip Cop reported, the actor-director's flirtatious Instagram exchange with a 17-year-old girl named Lucy Clode got huge attention earlier this week when screenshots of their chat surfaced online.
Franco immediately acknowledged the incident during his guest spot with Kelly Ripa and Michael Strahan.
"I was feeling awkward — I didn't want to come on the show and just feel awkward," he's quoted as saying. "I'm embarrassed, and I guess I'm just a model of how social media is tricky. It's way that people meet each other today, but what I've learned — I guess because I'm new to it — is you don't know who's on the other end."
Franco continued, "You get a feel for them, you don't know who you're talking to. I used bad judgment and I learned my lesson."
"Unfortunately, in my position — I mean, I have a very good life, but not only do I have to go through the embarrassing kind of rituals of meeting someone, but if I do that, then it gets published for the world," said the star. "So now, it's double embarrassing."
Ripa then joked to Franco, "I promise I won't reveal our text messages."
Franco shared a screenshot of his appearance on (of course) Instagram (see below), captioning it, "KELLY AND MICHAEL TODAY – cool as shiz! MUCH LOVE TO THEM!"
While many have speculated that Franco's social media misstep may have been a publicity stunt tied to his movie Palo Alto — which involves his character's seduction of a high schooler — the actor has yet to reveal that his messages with Clode were a prank.
Check out the video below:
James Franco on LIVE with Kelly and Michael