WATCH: 'Fifty Shades of Frozen' Trailer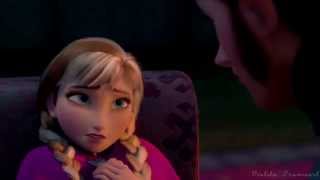 Frozen was one of this year's biggest movies and Fifty Shades of Grey is looking like it will be the flick to dominate 2015. Someone has taken these two and fused them together to create a "Fifty Shades of Frozen" trailer.
You've never pictured either of these movies like this before. Check out the trailer below!
Fifty Shades of Frozen - Official Trailer