WATCH: Beyonce, Gwen Stefani and Bieber Surprise at Coachella!!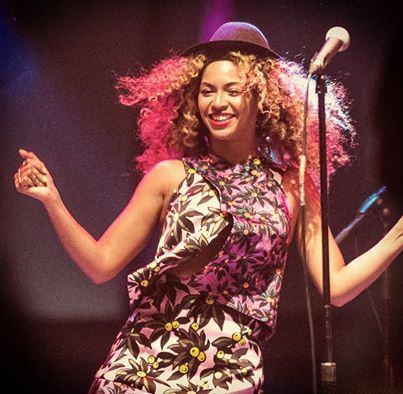 The first weekend of Coachella had more than a few surprises for festival-goers in Indio, California.
Beyonce showed up unannounced Saturday to dance alongside little sister Solange, while Jay Z took the stage during Nas' set for a performance of "Dead Presidents 2."
Beyoncé Dances Onstage with Solange at Coachella
Justin Bieber also unexpectedly joined the Coachella festivities on Sunday to do a couple songs with Chance the Rapper, and Gwen Stefani turned back time by teaming up with Pharrell for "Hollaback Girl."
Justin Bieber Performing at Coachella 2014
Gwen Stefani and Pharrell Williams Live Coachella 2014
Of course, this year's headliners delivered too. OutKast kicked off their 20th anniversary reunion tour on Friday, and Muse mixed in a tribute to Nirvana frontman Kurt Cobain along with their own hits on Saturday night.