WATCH: Adorable Pugs Reenact 'Game of Thrones!'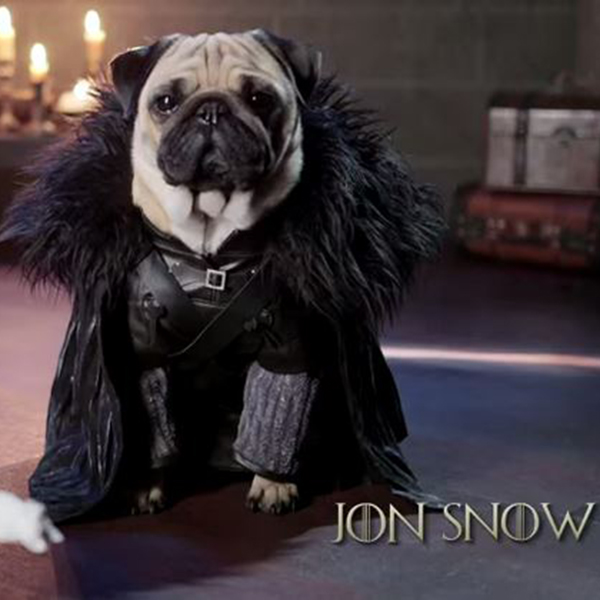 "Game of Thrones" may be over for the time being but just when we were getting really sad, along came some pugs to save the day!
Meet Roxy, Blue and Bono, three pups belonging to Sue and Phillip Lauer of the UK. If they look familiar, it's because the little wee fellas are also known as the Pugs Of Middle Earth.
We are fans for life!
The Pugs of Westeros