"The Little Rascals" Re-Created Their Movie Poster 20 Years Later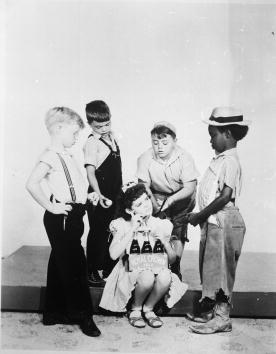 "The Little Rascals" recreated their movie poster 20 years later http://t.co/2AwPVQcIxK pic.twitter.com/4CkaZtyzoy

— BuzzFeed (@BuzzFeed) September 3, 2014
What the cast of "Little Rascals" looks like today #Rascals20th http://t.co/ftTStbUm5J pic.twitter.com/LSQ8PtOxCb

— BuzzFeed (@BuzzFeed) September 3, 2014
And the whole gang got in on a selfie.
But first, lemme take a #selfie #Rascals20th @Airem23 @Bug_Hall @Saletta22 @BlakeMcIver @BossRagley @THArealKWOODS pic.twitter.com/bYHcBo13BJ

— Zac Mabry (@ZacMabry) September 3, 2014
And then Travis Tedford, who played Spanky, posted this.
And now...scenes from the #nutcracker! #Rascals20th @22Vision @Bug_Hall pic.twitter.com/NpRBRVfdl3

— Travis Tedford (@Airem23) September 3, 2014
And this glorious shot.