Taylor Swift and Sarah Hyland take their bestie act to Off-Broadway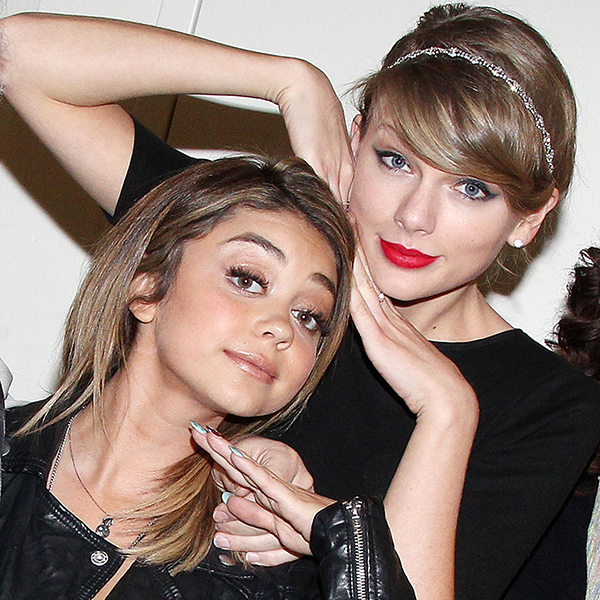 (Yahoo!) - Sarah Hyland brought a showstopper of a date to see the Off-Broadway show "Under My Skin."
The "Modern Family" star, 23, went to check out her father in the play Wednesday night in Manhattan and turned it into a girls' night out by inviting Taylor Swift, 24, to come along.
The gals, who have been hanging out since the fall and rang in the new year together, watched the comedy, then headed backstage to see Sarah's dad, Edward James Hyland, who plays the part of Poppa Sam. According to an insider, Taylor and Sarah hung out for about a half-hour "talking and congratulating the cast."
They posed for photos with the entire group, which also included Kate Loprest, Matt Walton, Allison Strong, Dierdre Friel, Tony Award-nominee Kerry Butler, Megan Sikora, and Andrew Polk. Everyone was "joking and playing around backstage" during Hyland and Swift's visit. Edward, who has had roles in "Boardwalk Empire" and will be in the upcoming "The Leftovers," proved to be a bit of a ham too while posing for photos, making it clear where Sarah inherited her comedic chops.
Some of Taylor and Sarah's own playfulness made Instagram. They were talking about their differing outfits — the country singer had on a prim pastel pink overcoat, which was a contrast from the TV star's biker chic style — and made some jokes about it.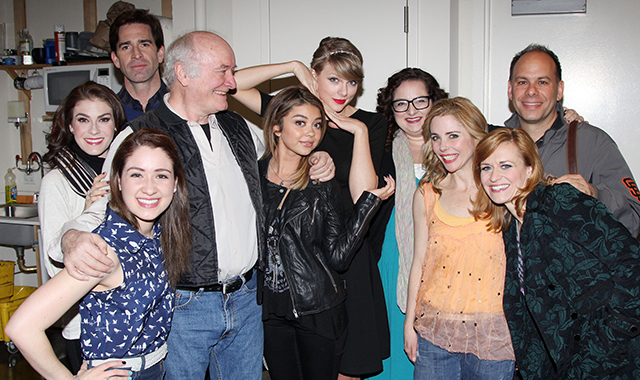 "We decided we were dressed like a strait-laced mom and her rebellious teen daughter," Swift captioned the photo, giving it the hashtags "#YouDontUnderstandMeMom!!! #StormsOut #ComeBackHere,YoungLady!"
Hyland posted a similar shot of Swift pretending to scold her and wrote, "When your mom gives you 'the finger'… #donttellmewhattodo."
Wednesday marked the first time Sarah was seeing her father in the show, which is currently in previews and opens May 15. The father and daughter share a special bond: When she had her kidney transplant in 2012, he was her donor.
And the sweet evening ended with Taylor making a new friend. Make that another new friend. Our source says the "Red" singer — whose inner circle keeps expanding (see: Taylor Swift's Many Famous BFFs), well, other than the Selena Gomez drama — exchanged contact info with Allison, who plays Edward's great-granddaughter in the show, to make plans to hang out at a future date.
Sounds like another girls' night out is already in the works.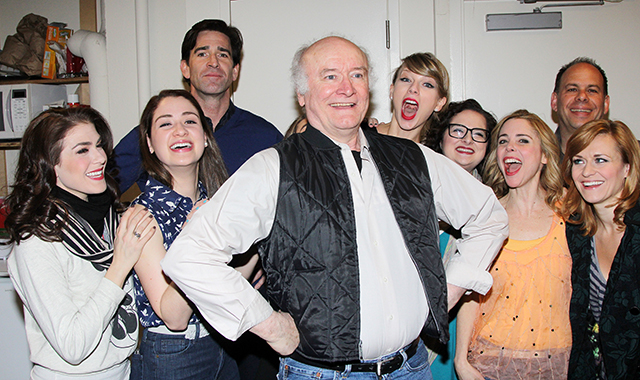 Photo Credit Getty Images