RUMOR ALERT: Khloe Kardashian Pregnant With French Montana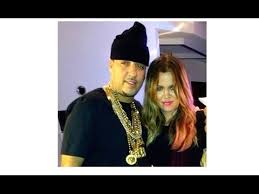 Rumors went rampant this past week when Khloe Kardashian posted photos of herself (shocker) with her hand supposedly on her stomach! That has to mean her eggo is preggo, right?
Well rumor or not, we wouldn't be too surprised. The reality TV star has been spending a lot of time with French Montana in the past couple of weeks, and according to Keeping Up With The Kardashians (a very reliable source), she's been really wanting a baby.
Check out the photo below to see for yourself: