PHOTOS: Justin Bieber parties with Rick Ross and more for Diddy's Tequila Bash
(Yahoo!) - You can't hold a good party boy down.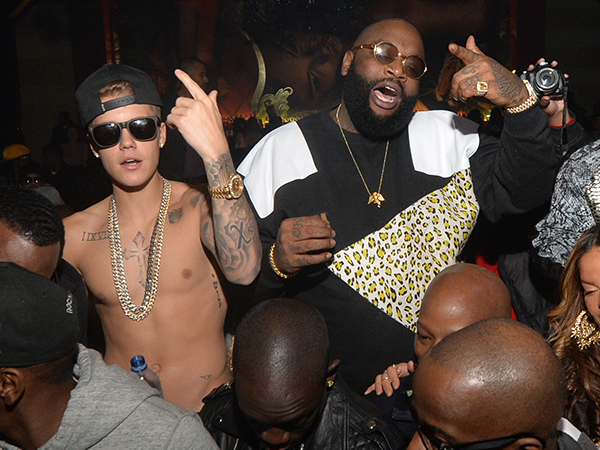 And Justin Bieber was in full party mode when he showed up at Diddy's Deleon Tequila launch soiree at Vanquish nightclub in Atlanta.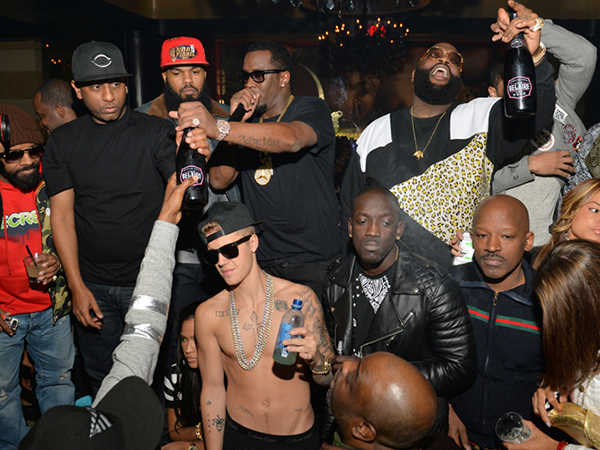 The Biebs partied it up shirtless with Diddy, Diddy's girlfriend, Cassie, Rick Ross, T.I., Jermaine Dupri, Trinidad James, and Wale. Bieber's new girl, Chantal Jeffries, was there, too.
Based on the photographic evidence, the "Baby" singer is the only one who decided to party bare-chested. (Maybe he had just come from a heated skateboarding session?)
Everyone's all smiles in the pics. And in case you're wondering, the 19-year-old Bieber, fresh off drug-enhanced DUI charges in Florida and a pot-powered plane ride to the Super Bowl, appeared to have nothing more than a water bottle with a peculiar-colored liquid in his hand all night in photos.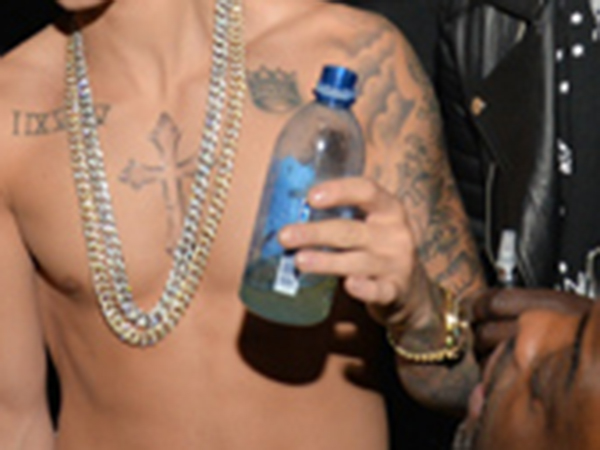 Diddy has been in Atlanta to finish co-executive producing Ross's new album, Mastermind.

"It's the biggest event of the year, March 4, my new studio album," Ross says in a new (NSFW, due to language) video Diddy posted Thursday to YouTube.
Later in the night, Bieber, Diddy, and Dupri all posted the same photo of their crew in the studio working on Ross's album. To be a fly on the wall in that room...

Though Justin is acting as if he doesn't have a care in the world, he still is in a bit of hot water.
In the latest development regarding the alleged egging of his neighbor's house in Calabasas, California, "The Insider With Yahoo" has confirmed that the L.A. County Sheriff's Dept. has recommended to the District Attorney's office that Bieber be charged with felony vandalism. However, a final decision has not been made yet. Stay tuned...
Photo Credit Getty Images