PHOTOS: Here's Miley Cyrus Dressed Up As A Topless Pirate And Cowgirl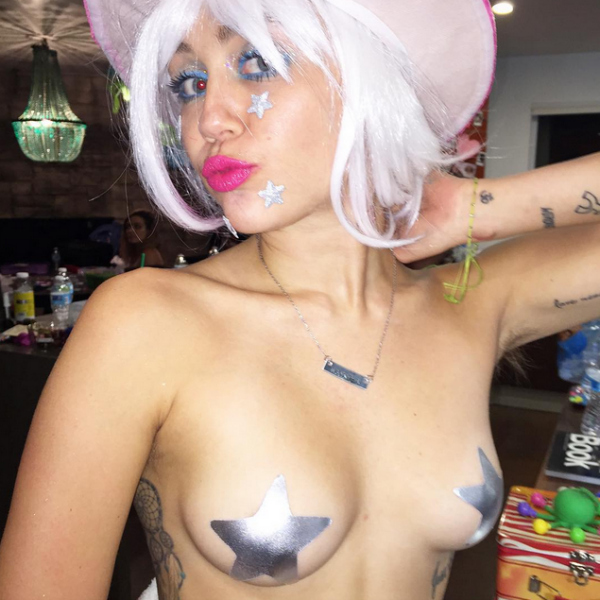 If you needed even more partial nudity from another celebrity this week, you know you can always count on Miley Cyrus for the shock factor.
On Thursday morning (July 9), the pop star took to Instagram to share some WTF-worthy photos of her dressed up as a topless pirate and surrounded by some human and animal friends because that's what Miley does. Friend and Flaming Lips frontman Wayne Coyne was also on site and shared a photo of Cyrus dressed as a cowgirl.
As for one of the photo captions, the star wrote, "break the Internet ???????? good $hit coming soon." We can only hope she's referring to some new music.
Photo: Getty Images