PHOTO: Shia LaBeouf shows up to premiere with paper bag over head
Shia LaBeouf, who abruptly walked out of a press conference on Sunday for his new movie Nymphomaniac, showed up later to the film's red carpet wearing a paper bag over his head.
LaBeouf, wearing a tuxedo, covered his head with a paper bag that read, "I Am Not Famous Anymore."
This is the latest antic from the actor who has attributed his bizarre behavior to "performance art."
As Gossip Cop previously reported, LaBeouf earlier bolted out of a press conference for Nymphomaniac when asked about the movie's sex scenes.
Check out the photo below!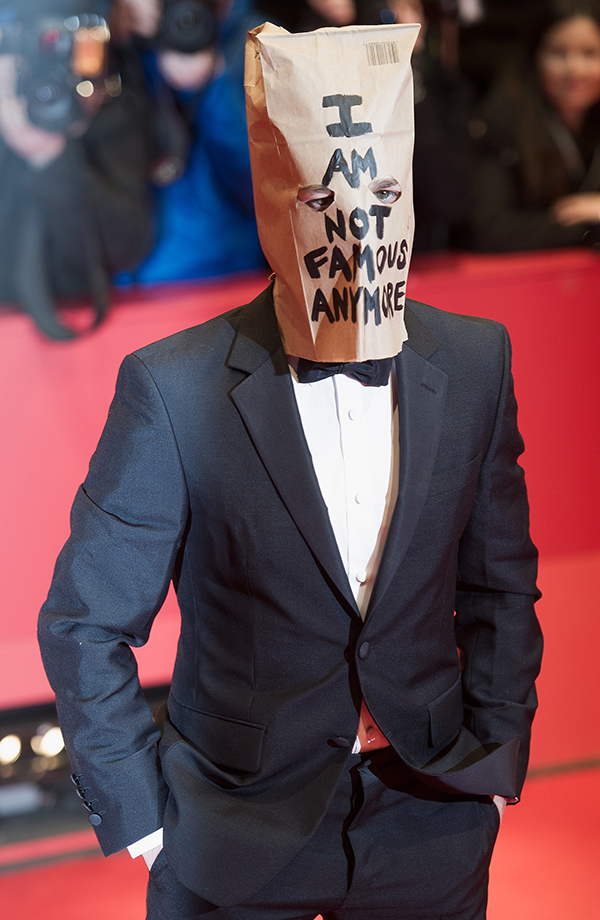 Photo Credit Getty Images