PHOTO: Sam Smith's Intense Sunburn Will Make You Cringe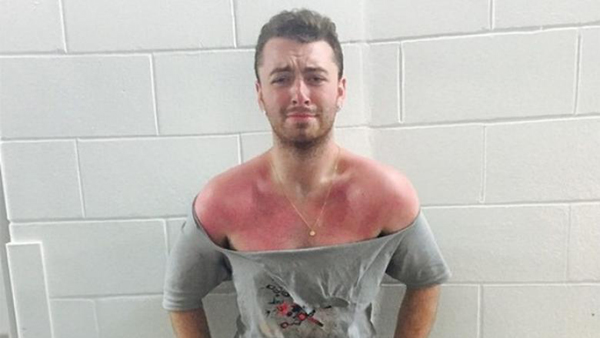 If you're lucky enough to meet British pop singer Sam Smith during his Tuesday night (July 21) show at Tampa's Amalie Arena, don't pat him on the back.
On Monday (July 20), Smith posted a photo on Instagram and showed off one extreme sunburn he received from the Miami heat and it is a bad one. In the caption for the photo, the singer revealed that he even had to make a custom shirt to give his body a little cool down.
Fans of the "Stay with Me" singer will also notice that he has lost a significant amount of weight in recent months. Looking good, Sam, well minus the burn.
Photo: Instagram