PHOTO: Jennifer Lopez brings back her famous Grammy dress...sort of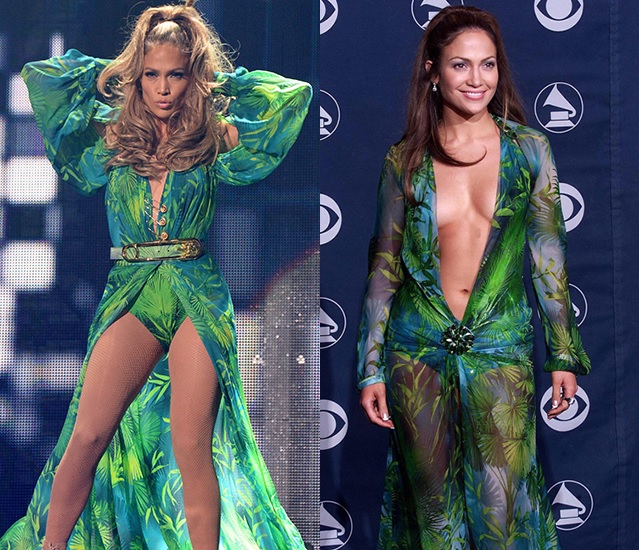 (Yahoo!) - Some things never go out of style — just ask Jennifer Lopez. No one can forget her tropical print Versace dress with the plunging neckline from the 2000 Grammy Awards, least of all her. The mega star just keeps bringing the look back.
J.Lo returned to her block Wednesday night when she performed her first ever hometown concert in the Bronx and what was she wearing? A tropical print body suit by Versace with cleavage down to there, of course.
The reincarnation of the look put a new spin on the sexy ensemble and wasn't quite as revealing as her dress from 14 years prior thanks to some giant gold safety pins.
This isn't the first time the 44-year-old has channeled her unforgettable red carpet moment of yore. The American Idol judge also wore a tropical print Versace jumpsuit in her music video for "I Luh Ya Papi."