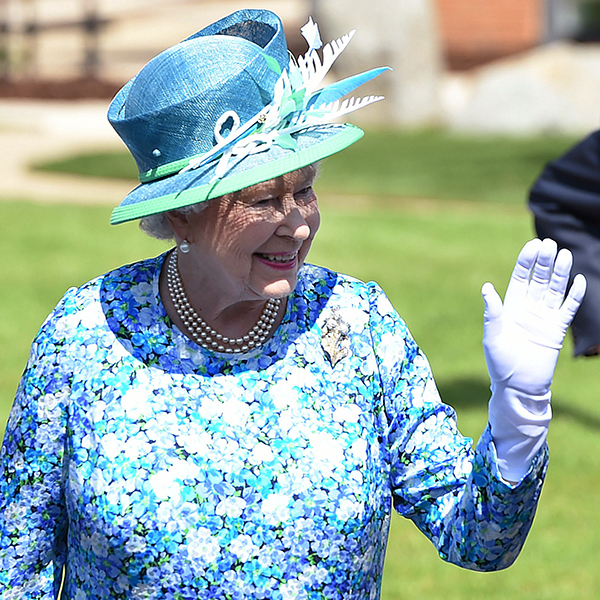 Queen Elizabeth II photobombed an Australian athlete's selfie while attending the 20th Commonwealth Games in Glasglow, Scotland on Thursday.
Her Majesty was all smiles in the picture that went viral after it was shared by Aussie field hockey player Jayde Taylor.
"Ahhh The Queen photo-bombed our selfie!" tweeted Taylor.
The field hockey player told ABC News that she and her teammate Brook Peris strategically set up the photo.
"Brooke and I planned it so that when she came out the door she would be behind us," she explained. "And then she came out and smiled at the camera! We were in the right spot at the right time."
Taylor also had the opportunity to meet the Queen, who greeted athletes during the sporting event.
"She asked us a bit about the pitch, how we were going and told us to enjoy our time here," she said. "She was lovely. Really, really lovely."
While Queen Elizabeth's "photobomb" was merely accidental on her part, it sure made for an amazing snapshot.
Check out the hilarious picture below!
Ahhh The Queen photo-bombed our selfie!! ?? ?? #royalty #sheevensmiled #amazing #Glasgow2014 @Hockeyroos @AusComGames pic.twitter.com/ZMtHYFUqHk

— Jayde Taylor (@_JaydeTaylor) July 24, 2014