Phillip Phillips unveils colorful 'Behind The Light' album cover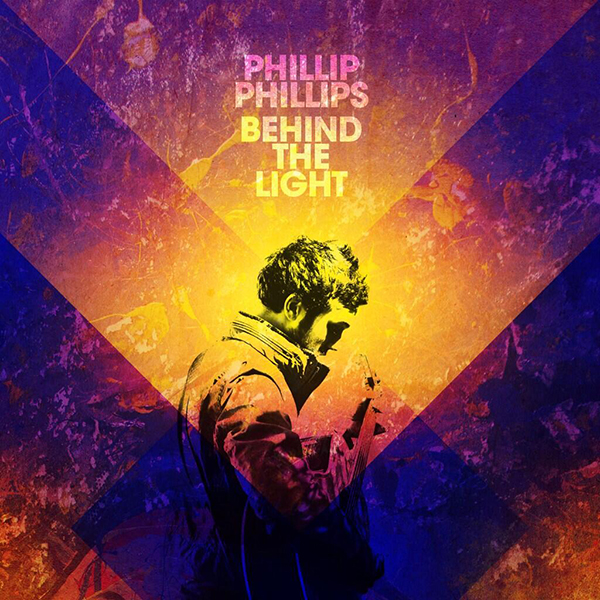 Phillip Phillips is ready for you to take notice with the release of his forthcoming sophomore album Behind The Light. To the delight of his fans, otherwise known as Philatics, the singer-songwriter took to Twitter on Wednesday (April 9) to unveil the rather colorful album cover.
Phillips himself takes front and center in an artistic sketch, doused in vibrant blues, yellows and purples.
"Here is my album cover for 'Behind The Light'!! Coming out May 19th! Really excited for everyone to hear the music!" he tagged the photo (above).
The album's lead single is the orchestral-driven "Raging Fire." It follows the 2012 release of his debut disc The World From The Side Of The Moon, which spawned the massive smash "Home" (featured in the summer Olympics that year) and the equally charged "Gone, Gone, Gone."
In other news, the "American Idol" Season 11 champ will be making an appearance at the Rasputin in Berkeley, Calif. for Record Story Day on Saturday, April 19. At the event, he will be performing a free show, and fans will get to meet him face-to-face at 1 p.m.
As previously reported, he is also set to hit the road on a co-headlining tour with O.A.R., beginning June 12.
His new album Behind The Light is out May 19.
Also recently, Phillips performed the single on Conan. Check it out:
Phillip Phillips "Raging Fire" 04/01/14