Pharrell's 'Happy' is first song to top six genre charts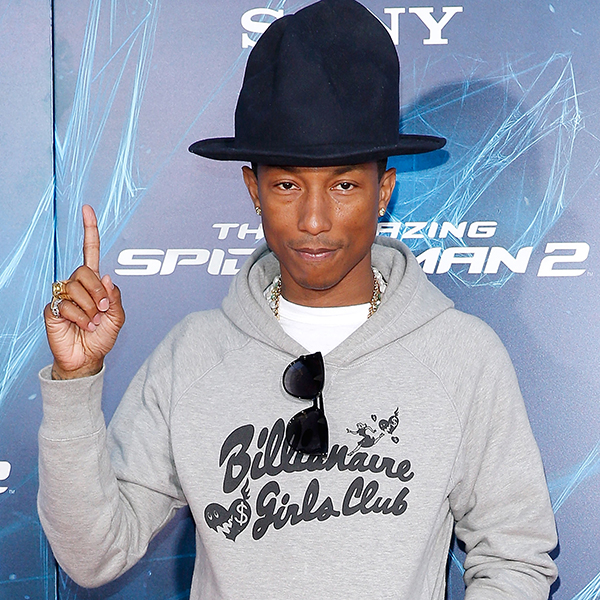 Pharrell Williams' hit single "Happy" is setting a new milestone for Billboard's airplay charts.
This week the track became the first song to top airplay charts in six genres when it jumped from number three to number one on the Adult Contemporary chart. It has also ruled the Adult Pop, Adult R&B, Pop, Rhythmic and Mainstream R&B/Hip-Hop songs charts.
Behind "Happy" with chart toppers in five genres is Robin Thicke's "Blurred Lines" featuring Pharrell and T.I., as well as "Somebody That I Used to Know" by Gotye, "Boulevard of Broken Dreams" by Green Day and "I'll Make Love to You" by Boyz II Men.
For the ninth week in a row, Pharrell's "Happy" is also topping Billboard's Hot 100 songs chart.
Congrats to Pharrell! Bet he's ... happy!
Pharrell Williams - Happy (Official Music Video)