Beyonce. Beyonce. Beyonce. It's like she never stops. (Does she?) Next, on Beyonce's things to do list is releasing her third fragrance, Rise.
The fragrance is said to be a bit more "natural" than her previous scents and the name was inspired by the work's of poet, Maya Angelou (who is Bey's favorite!).
NEW Beyonce Fragrance (POLL)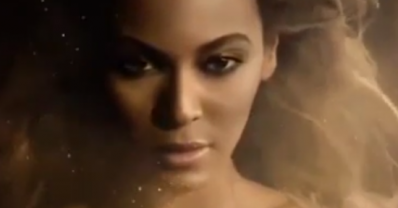 Favorite celeb perfume or cologne?
J-Lo
Justin Bieber
Adam Levine
Taylor Swift
Britney Spears
Beyonce
David Beckham
Other?
Rise is said to have notes of apricot, Italian bergamot and iced basil sorbet while the main note of the fragrance is orchid. Look out for the fragrance which hits stores sometime this month.
Take a look at the Rise commercial below!