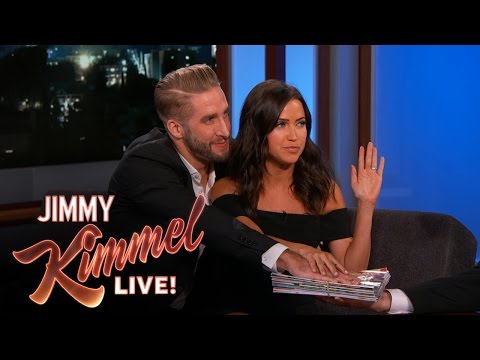 ** SPOILER ALERT **

Bachelorette Kaitlyn Bristowe finally picked her man last night on live television. After reuniting with her fiance, Shawn Booth, the duo headed over to Jimmy Kimmel, for some intel into their time on The Bachelorette and how the last few months have been while living apart.

Since we all know couples from The Bachelor and Bachelorette have a low chance of making it to the wedding day, Jimmy made Bristowe and Booth (how cute, BB?) pledge that if they break up before a year of being together, they have to pay him $1,000!!

That's quite a deal!

Check out the video below to see how this all went down! Congrats Kaitlyn and Shawn!
Kaitlyn Bristowe and Shawn B Take Jimmy's Bachelorette Pledge