J. K. Rowling regrets 'Harry Potter' ending
Posted Monday, February 3rd 2014 @ 1pm by Gossip Cop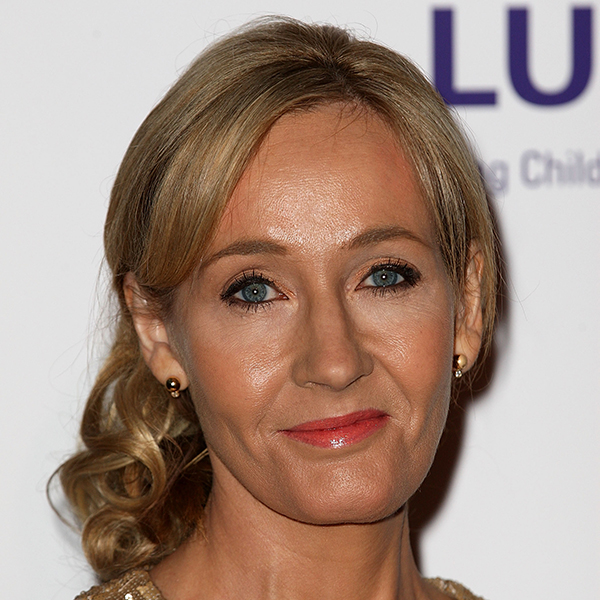 J. K. Rowling says she regrets the way she ended Harry Potter.
The author tells Wonderland magazine she should have paired Hermione Granger with Harry, instead of his friend Ron Weasley.
Rowling reveals, "I wrote the Hermione/Ron relationship as a form of wish fulfillment… For reasons that have very little to do with literature and far more to do with me clinging to the plot as I first imagined it, Hermione ended up with Ron."
"Distance has given me perspective on that," says the writer, adding, "It was a choice I made for very personal reasons, not for reasons of credibility."
Rowling further shares that Hermione and Harry would have been a "better match," and that heroine and Ron may have needed relationship counseling down the road.
Emma Watson, who played Hermione in the movie franchise, seems to agree with Rowling.
The mag's February cover girl offers, "I think there are fans out there who know that too and who wonder whether Ron would have really been able to make her happy."
What do you think about Rowling saying she regrets the Harry Potter ending?
Photo Credit Getty Images