He Loved Her Since They Were 10. This Is How He Proposed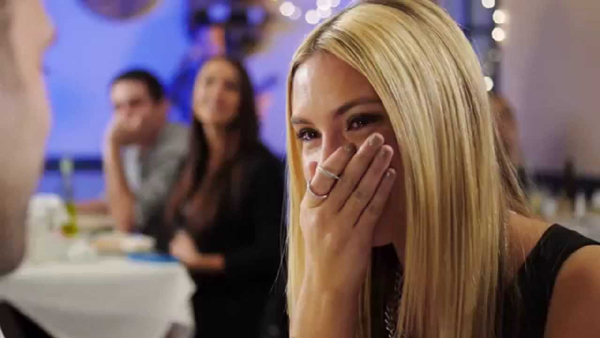 From PHILADELPHIA, PA (WTXF) - An independent musician and song-writer wrote and performed a song for his cousin's fiancée.
Matty Mac, 24, was asked by his cousin, Sam if he could assist him with his proposal to his girlfriend, Jess, whom he has loved since the age of 10.
Sam wanted to propose to his girlfriend Jess in one of Matty's videos, but the singerdidn't have any songs that would be good for that special moment.
"I knew that this was going to be a very special occasion and I would need a song that was going to live up to the feeling and emotions that would capture in that moment," says Mac.
He says that he set out to create a song that would traverse the different stages of a serious relationship from beginning to end, while having a proposal at the end. Within 30 minutes he created a song titled, The Proposal, just for the couple.
Matty sent the song to Sam and he thought that it was perfect. The duo then came up with the idea to have a pretend video shoot featuring the couple, with the proposal occurring at the end. Jess agreed to be featured in the video and invited her familymembers along to as extras for the video.
Matty Mac uploaded the video via YouTube on May 22, which showed the couple in Philadelphia at LOVE Park and then at Gervasi's restaurant in Paulsboro, New Jersey, for the final scene. The video was produced, directed and edited by Domenick Cucinotta.
The musician eventually played the last 30 seconds of the song and that's when Sam got on one knee which left Jess completely in shock. After crying tears of joy, she said yes to her charming boyfriend.
He Loved Her Since They Were 10. This Is How He Proposed