Harriette Thompson, 91 Year Old Runner, Finishes San Diego Marathon!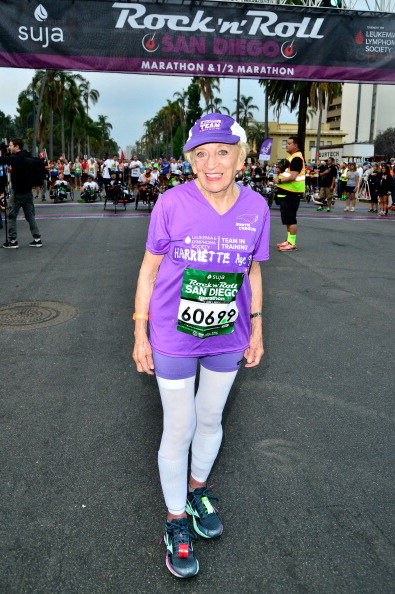 This inspiring story may make you re-think your decision about skipping the gym today or even every time you get the slight urge to take a day off.. because i know we all do every once in a while!
San Diego's Rock 'n' Roll Marathon this past Sunday had a runner that definitely stood out from the rest.
North Carolina resident, 91-year-old, Harriette Thompson was one of the runners that COMPLETED the race in 7 hours, 7 minutes, and 42 seconds.
If this is not inspiring enough... Ms. Thompson successfully completed the race even while recovering from recent radiation treatments from squamous cell carcinoma. In fact, the burns on her legs are still healing.
But that did not stop this wonder woman.
She has raised more than 90,000 thousand dollars since being diagnosed and now runs every year on behalf of the Leukemia and Lymphoma Society and Team In Training.
She is just unstoppable!