Groupon's Deal of the Day: Meeting Brad Pitt?!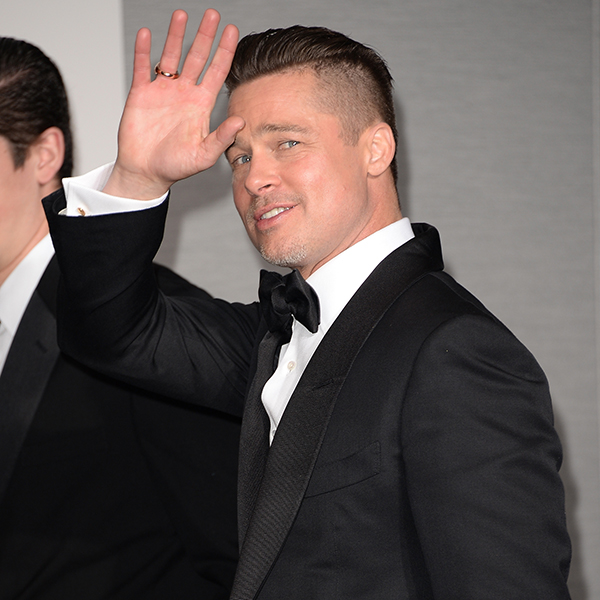 (Yahoo!) - This has got to be better than those discounted exercise classes you'll never actually attend. In fact, for one lucky Brad Pitt fan, it's the deal of a lifetime.
Groupon — the group discount service that offers deals on everything from vacation getaways and fitness classes to botox treatments and boudoir photo shoots (for real) — is offering up a chance to get up close and personal with the 50-year-old actor at the Make It Right gala in New Orleans.
By making a $10 contribution through Groupon to the charity, which Pitt founded in 2007 in order to provide affordable and eco-friendly housing for people in need, contributors are entered into a sweepstakes for the chance to win a trip for two to the foundation's annual bash in the Big Easy on May 17.
And, yes, the prize involves rubbing elbows with Angelina Jolie's better half. A "chance for group meet-and-greet with Brad Pitt" is listed as one of the prize offerings, in addition to round-trip airfare, a two-night hotel stay, a private tour of Make It Right's 9th Ward site, and two VIP tickets to the gala, which will feature performances by Bruno Mars and Kings of Leon.
Jolie's name isn't listed on any of the materials, but Brangelina devotees probably remember that she attended the event with her fiancé in 2012.
Those with deep pockets who are interested in the entire experience can purchase what Groupon describes as an "epic deal." They can shell out $25,000, skipping the sweepstakes aspect, and buy it outright. Only nine of those deals are available.
Groupon, which donated $100,000 to Make It Right, promises to give $22,500 from each "epic deal" to the charity.
And the small print notes that there is a chance that winners won't actually meet the Sexiest Man Alive. "Meet-and-greet with Brad Pitt is contingent on the availability of all parties" it warns.
These types of up-close-and-personal fan experiences are becoming more common — especially in Pitt's inner circle. You may remember George Clooney auctioning off a date to the Manhattan premiere of "Monuments Men," which benefitted his Satellite Sentinel Project, earlier this year through Omaze. (Single mom Jean Allen was the lucky winner and she brought her daughter.) Not to be outdone, Matt Damon paired up with Ben Affleck to offer a double date in Hollywood. The proceeds for that went to Damon's Water.org and Affleck's Eastern Congo Initiative.
If you want your chance to Pitt-ify, the offering lasts until April 29. And it's already a hot-seller with over 5,000 of the $10 donations made and one of the $25,000 "epic deals" purchased.
If you do enter and win, feel free to keep us in mind for the plus-one.
Photo Credit Getty Images