Girl Who Was Paralyzed Surprises Her Nurse by Standing Up Out of Her Wheelchair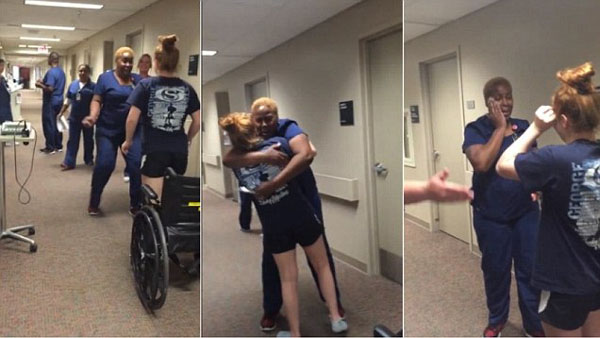 This girl woke up paralyzed from the waist down one day and no doctor could figure out why.

11 days later, her legs suddenly started working again so she surprised her favorite nurse who believed in her by standing up.
Love our nurses!