'Friends' Central Perk Pop Up Coffee Shop To Open In New York This Fall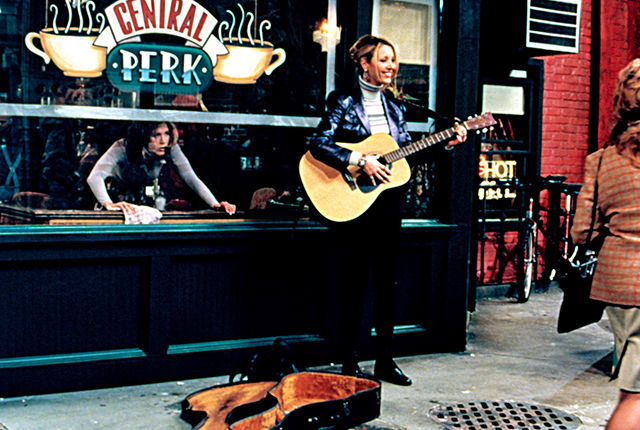 "Friends" fans will finally have the chance to hang out at Central Perk now that the fictional coffeehouse is being recreated this fall as a pop-up coffee shop in New York.
Twenty years after the premiere of the hit show, Warner Bros. Television Group, Warner Bros. Consumer Products, and Eight O'Clock Coffee have joined forces to bring the favorite "Friends" spot to downtown Manhattan this September.
According to Entertainment Weekly, visitors will be able to strike a pose and take photos on the actual orange couch used on set, along with other props and backdrops from the show.
The pop-up coffee shop will also have weekly performances - including a rendition of "Smelly Cat" and other Phoebe-inspired songs - as well as special select appearances from James Michael Tyler, who played Central Perk's manager Gunther on the series.
For fans who are unable to travel to New York this fall, Eight O'Clock Coffee will be selling a Central Perk-themed blend that will be available in stores across the country as a part of the show's anniversary.
Central Perk is slated to open on September 17th at 199 Lafayette Street and close on October 18.
The coffee shop will be open from 8 a.m. to 8 p.m. Monday through Friday, and 10 a.m. to 8 p.m. on the weekend.