Florida's Own Kate Upton..in ZERO GRAVITY!! (WATCH)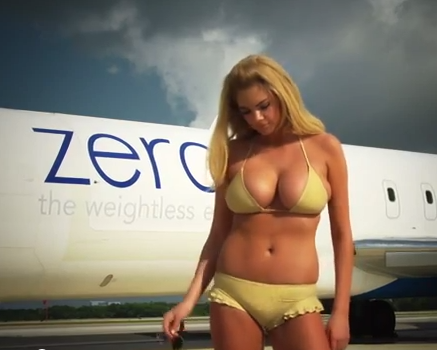 Brevard County's own swimsuit superstar is breaking new ground in a photo shoot that defies gravity.
Kate Upton Zero G #2
Kate Upton appears in the latest Sports Illustrated swimsuit edition while flying aboard a Zero G flight that took off from Titusville.
The unique photo shoot took place last March on Zero-G's Boeing 727 that flew in a series of parabolas to create the zero-gravity effect.