Florida Church Prays For Return Of LeBron James To Miami Heat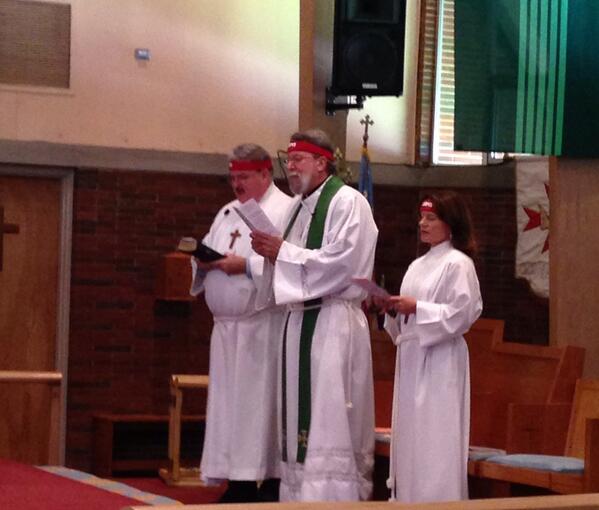 Members of a church in Florida took time during their Sunday service to pray for the return of LeBron James to the Miami Heat.
After the news that LeBron James decided to become a free agent, opening to door to him leaving the team, many Heat fans decided to take the matter into their own hands.
According to Bleacher Report, a church in South Beach, Fla., created the Twitter account @BandForBron that encourages LeBron James fans to sport a red headband adorned with the ESPN logo across the front. The Twitter account hopes that its effort will encourage James to stick with the Heat when the time comes around for the basketball star to make a final decision.
They are singing his song! Come back LBJ! #BandForBron pic.twitter.com/UrJVunaOYG

— Hallock Martin (@frhallock) June 29, 2014