Drew Barrymore welcomes daughter Frankie!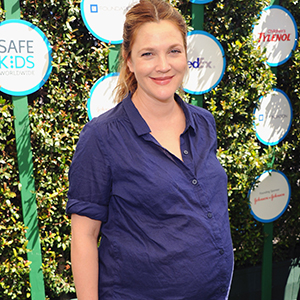 (Yahoo!) - Baby makes four for Drew Barrymore and Will Kopelman!
The actress, 39, gave birth to a healthy little girl on Tuesday, April 22.
"Happy to announce that today we are the proud parents of our second daughter, Frankie Barrymore Kopelman," the couple told People in a statement. "Olive has a new little sister, and everyone is healthy and happy!"
Perhaps it was that Chinese food that sent the actress into labor?
On Monday, Barrymore posted the below photo on Instagram with the caption: "Desert ! #iheartchinesefood."
This is the second child for Barrymore and Kopelman, 36, who welcomed their daughter, Olive, in September 2012.
"I'm relieved I'm having another girl," the "Grey Gardens" star told People in February. "I have everything I need. It's all about hand-me-downs and room sharing and all that stuff. I'm pretty psyched about that!"
Olive is also excited to be a big sister.
"She just really loves babies and kids," added Barrymore. "I have her in a lot of classes … I like when she's so open-hearted to people and her surroundings."
Photo Credit Getty Images