Drake Surprises Cancer Patient After Her Friends Start Twitter Campaign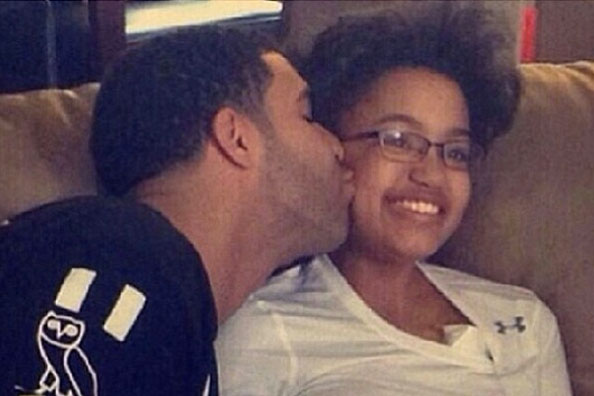 Drake has a heart as big as his talent!
The "Hold On (We're Going Home)" artist surprised a 15-year-old Houston fan named Kennedy Brown who is battling brain cancer on Saturday, after her friends started the hashtag #DrakeForKen to get his attention … and it worked!
According to the local ABC affiliate in Houston, Drake called up Kennedy's father, Tony, on Friday to say he was going to pay the teen a visit the next day.
Drake shared their special moment on his Instagram page. "Me and this beautiful angel Kennedy #kenfordrake," he captioned the photo below.
In a funny moment, Kennedy asked Drake if she could touch his eyebrows, which he joked on Instagram was "#accessgranted."