Did Justin Really Cheat on Jessica???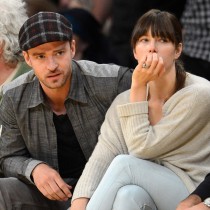 So Justin Timberlake was apparently caught cheating on his wife during the after-party of his Paris leg tour. Hmm. pic.twitter.com/B6tyvQ99vl

— Nicole Latayan (@nikowl) September 4, 2014
Soooo...do you think it's true? Do you think that he could be cheating on Jessica? He is currently on tour and that is his backup dancer. CLICK HERE if you're not convinced to check out some more pics!