Bombshell: Nancy Grace Tells Father Missing Son is Alive On Air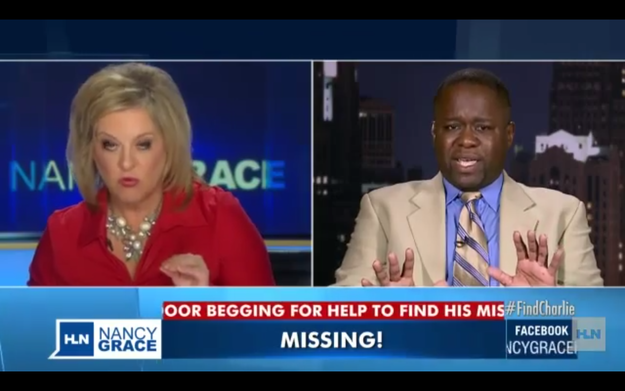 This is one for the history books. Nancy Grace of HLN's Nancy Grace was interviewing the father of a supposed missing child when out of the blue she gets word that his son has been found in the father's own home!
The missing child, Charlie Bothuell, had been missing for 11 days, and while the father was pleading for help in the search, the son turned out to be in the basement the entire time. Something about the events do no make sense.
Nancy Grace barked at the father saying, "How could your son be alive in your basement?"
We wonder the same thing, Nancy. Read more here.
Father of missing boy told his son was actually trapped in the basement during live Nancy Grace segment http://t.co/19vRoawYWq

— BuzzFeed (@BuzzFeed) June 26, 2014
Nancy Grace tells dad missing son found alive
When Botheull found out his son had been found, he was incredibly shocked and told Grace that he had no idea.