Ariana Grande Being Investigated By Police In Donut-Licking Incident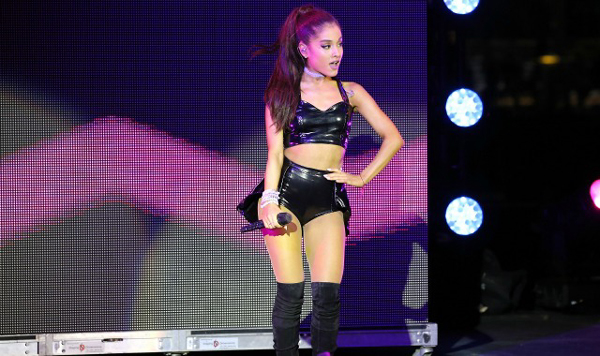 Ariana Grande's donut-licking incident is being investigated by the Lake Elsinore Police Department, Gossip Cop confirms. The police department, as well as the Riverside County Department of Public Health, want to look at the video of Grande and her new boyfriend Ricky Alvarez at Wolfee Donuts, where she appears to have licked donuts, which she did not later buy. It is unclear what, if any, charges Grande could possibly face.
As Gossip Cop reported, Grande was seen on surveillance footage from July Fourth licking donuts at the store before saying, "I hate America" and "I hate Americans." In a statement released on Wednesday to Gossip Cop, Grande apologized for her comments and stressed, "I am EXTREMELY proud to be an American and I've always made it clear that I love my country." She added that her unpatriotic remarks were "taken out of context and I am sorry for not using more discretion with my choice of words." Grande then offered that "as an advocate for healthy eating, food is very important to me and I sometimes get upset by how freely we as Americans eat and consume things without giving any thought to the consequences that it has on our health and society as a whole." The singer further stated, "The fact that the United States has one of the highest child obesity rate in the world frustrates me."
Later, Grande took to Twitter to post her apology and say that she needs to "clean up this mouth of mine & set a better example." She did not, however, in any of her apologies address her seemingly licking the donuts, with that same mouth, and leaving them for other patrons to eat. Grande's rep would not comment on the police investigation.
Interestingly, Grande was slated to perform at the Major League Baseball All-Star Concert on Saturday, but noted in her statement that she was pulling out because she had "emergency oral surgery." Grande revealed later she had her wisdom teeth removed from her mouth, which purportedly licked the donuts.
Photo: Getty Images