Amanda Bynes clears up mental health rumors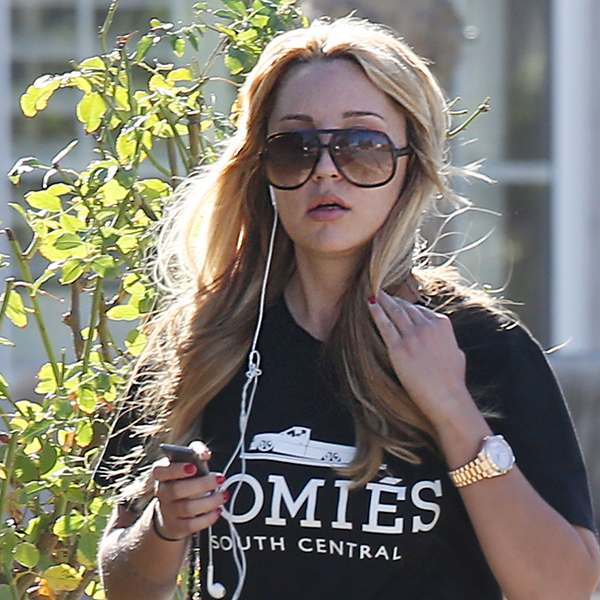 Amanda Bynes does NOT suffer from schizophrenia, says her attorney.
In a new People interview, the actress' lawyer Tamar Arminak attempts to set the record straight about the condition that led Bynes to become hospitalized and under the conservatorship of her mother last year.
"She has remained silent because she believed it was best to keep her mental health diagnosis private. However, she asked me to dispel certain rumors," explains Arminak.
The attorney goes on, "For the record, Amanda does not have schizophrenia, nor has she ever been diagnosed with it."
In fact, Bynes' lawyer says, "Amanda currently is on zero medication."
"She's devoted to living her life as healthy as possible. She's never had a history of abusing alcohol or hard drugs, and she's proud to say she's been marijuana-free for the past nine months," says Arminak.
As Gossip Cop has reported, Bynes has been focusing on her schooling at the Fashion Institute of Design and Merchandising, and Arminak notes the former child star is "is very happy studying fashion and she hopes to one day design her own line."
Bynes, who is living with her parents, will remain under her mom's legal care until at least September.
"Her family is closely involved with her day-to-day life but they try to give her as much autonomy as possible," says Arminak. "She's doing extremely well."
She adds, "Her primary focus is bonding with her family and being a student."
A source further tells People that Bynes "continues to undergo outpatient therapy several times a week," and is "still working through the causes of her past bizarre behavior."
Photo Credit Splash News