Academy Unveils Full List Of Oscar Presenters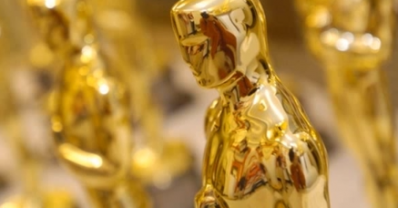 Organizers are in the home stretch in preparations for this weekend's Academy Awards.
At the top of Oscar week, producers have announced the complete list of stars who will present at Sunday's Oscars. The roster includes Academy Award nominees - some past, some present - as well as some future Oscar hopefuls.
Ellen DeGeneres will host the star-studded event with assist from names such as Brad Pitt, Angelina Jolie, Jennifer Lawrence, Harrison Ford, Samuel L. Jackson, Amy Adams, Whoopi Goldberg, John Travolta, Kevin Spacey and more.
Oscars 2014 Presenters Complete List of Stars
Bette Midler, U2, Idina Menzel and Pharrell Williams have also been tapped to perform, and pop star Pink was recently added to the telecast lineup.
The 86th Academy Awards will air live on ABC this Sunday, March 2nd.
Academy Awards 2014 Oscar Nominations - HD Movie