A Woman Is Going on the $10 Bill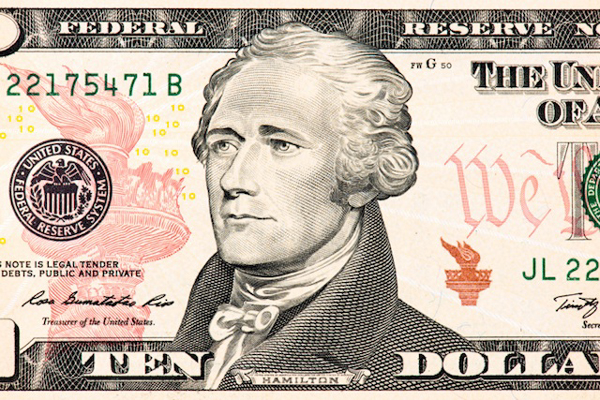 (NEWSER)– We don't know who it will be, but a woman will replace Alexander Hamilton as the main image on the $10 bill.
Treasury chief Jack Lew says he will announce the woman's name by the end of this year, and the new bills will be out in 2020, reports the Wall Street Journal. The year marks the 100th anniversary of the 19th Amendment, which gave women the right to vote, notes the New York Times. Hamilton will remain on the bill in a "diminished" way," says the Journal.
Photo: Getty Images
Read the full story on Newser.com