A Florida Woman Had Surgery to Give Herself a Third Boob!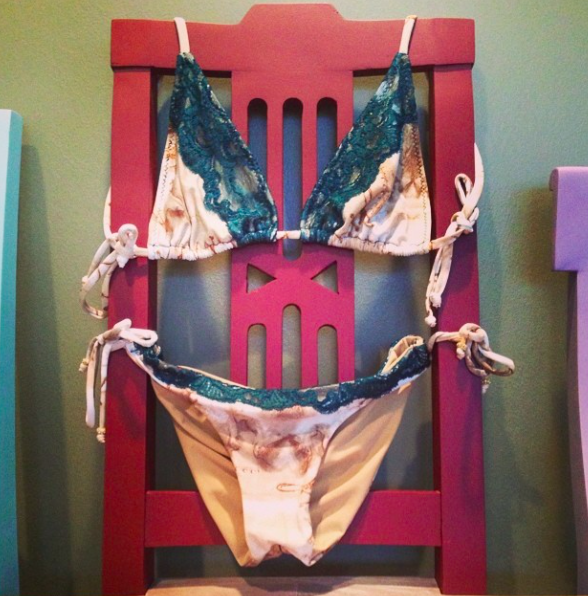 File under #WTF: Woman has surgery 'to add third breast' http://t.co/IgFR8fJOuQ pic.twitter.com/aTGZPEHSjU

— HuffPost UK (@HuffPostUK) September 22, 2014
A Florida Woman Had Surgery to Give Herself a Third Boob, a la "Total Recall"
This isn't a joke, and this isn't a Total Recall cosplay convention outfit. A woman in Tampa, Florida recently underwent surgery to give herself a third breast. Of course Florida. Of course.
Going by the name of Jasmine Tridevil (Tri—get it?), she went under the knife to give herself a center breast in order in the hopes of obtaining reality star fame. Tridevil is trying to pitch her story to MTV with the plan to secure a reality show and, according to her Facebook page, is currently filming "her daily life in Tampa to show the struggles she faces because of her surgery."
Didn't she learn from other people who have tried to find fame via outrageous surgeries? And did she even give any thought to how expensive customizing all her bras is going to be?
Tridevil noted that the surgery cost $20,000 and included a "nipple" implant. She had to ask over 50 doctors to do the procedure, and when she finally found one, she was forced to sign a non-disclosure agreement so he couldn't be named in public.
Aside from the public recognition, she claims she underwent the surgery because she "wanted to make [her]self unattractive to men," and was uninterested in dating.
We doubt she'll have to worry about that problem anymore.
UPDATE:
Jasmine Tridevil appeared on a local news broadcast last night, and showed off her surgical enhancement. She briefly lifted up her shirt, to which the Tampa-based reporter creepily asked her to repeat and hold up longer. Tridevil said she'd rather not, and said, "I don't feel comfortable doing that because that's also going to be on my show."
While people have definitely been known to get outrageous surgical procedures to modify their bodies, Tridevil definitely took it to another level, and various Internet detectives are saying that this could be an elaborate bid for reality fame that is ultimately just another hoax. Peep the video below and decide for yourselves.
UPDATE:
This story, fortunately (or unfortunately, depending on your feelings towards "middle boobs") is fake. According to a report from New York Magazine, an uncovered stolen luggage report from Tampa International Airport lists a "3 breast prosthesis" as part of the bag's contents. Alisha Hessler, which is believed to be the real identity behind Jasmine Tridevil, filed the claim earlier this month at the Tampa airport. While Hessler/Tridevil has not formally responded to the claims, it is widely believed that this confirms the entire controversy as a hoax.